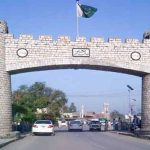 ISLAMBAD: The Attorney General of Pakistan has said that the President has no authority to announce date for general elections for provincial assemblies.
According to the sources, the Attorney General informed the Election Commission of Pakistan (ECP) about his legal view about President's decision and said that the President has no constitutional authority to give the date of the elections in the provinces. The authority is vested only with the governors, he said.
He said that holding elections on President's announced date within in 90 days was unacceptable. It is not possible to hold elections before 27 April.
The Attorney General further said that in the Representation of the People Act, 1976, the President of Pakistan did not have the authority to give election dates. General Zia had given the power to the President to give election dates through the 8th Amendment in 1985, while the 18th Amendment gave this power the governors.
The Attorney General declined to give written opinion to the Election Commission and said that he was not representing the state, but the government.