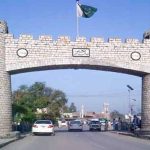 ISLAMABAD: President Mamnoon Hussain Friday took up with his Indonesian counterpart Joko Widodo the issue of Zulfiqar Ali, a Pakistani citizen imprisoned in Indonesian jail.
During his meeting with Indonesian president at Aiwan-e-Sadr, the president asked the dignitary to consider the matter on humanitarian grounds, said a President House press release.
In response, the Indonesian president said though it was a legal matter, yet they would look into it on humanitarian grounds, respecting his desire.
Zulfiqar Ali, a Pakistani national
on death row in Indonesia has been diagnosed with stage 4 terminal cancer.
Justice Project Pakistan (JPP), a legal rights group, said the father of 5 was diagnosed with stage 4 liver cancer and has been given 3 months to live.
His attending physician confirmed last month that Zulfiqar has been suffering from liver cancer in both lobes of the liver. He is also suffering from chronic liver cirrhosis and Diabetes Mellitus. After being detained for nearly 14 years for a wrongful conviction, Zulfiqar may die in prison while waiting to be executed.
The JPP, which provides free-of-cost legal help to vulnerable prisoners, called for the government of Pakistan to take up the issue with Indonesian President Joko Widodo, who is due to visit Islamabad later this month.
"The Indonesian President Joko Widodo will be addressing the Pakistani parliament during his state visit scheduled for 26 January 2018. It is imperative that Prime Minister Shahid Khaqan Abbasi raise Zulfiqar's case with him. The Government of Pakistan must urge President Widodo to pardon Zulfiqar in light of his terminal illness and the suffering he has already undergone as a result of his wrongful imprisonment."
In July 2016, Justice Project Pakistan spearheaded a nationwide campaign that resulted in high-level diplomatic intervention by the government of Pakistan, saving Zulfiqar at the very last minute. While Indonesia halted the execution at the time, it did not acquit Zulfiqar despite the egregious violations at every stage of his case.
Zulfiqar, 52, was arrested in November, 2004 after his flat mate was caught with 300 grams of heroine in Jakarta, a city that he wasn't even in at the time.
He was arrested without a warrant in Indonesia's West Java province. For three days, Zulfiqar was kicked, punched and threatened with death by the police until he was forced to sign a self-incriminating "confession." At one point, he was taken out of the police station and threatened to be tied and dragged by a car. He was brutalized for days, to obtain the only piece of evidence against him: a self-incriminating torture-induced confession. The police have never been able to find any material proof of his involvement.
Subsequently, Zulfiqar was rushed into emergency stomach and kidney surgery due to the severity of the physical torture he was subjected to. He has never recovered from these injuries, and has had to undergo several kidney and stomach surgeries while confined in prison.
He was not provided a lawyer for a month, and no one from the Pakistan Embassy was contacted. Zulfiqar did not speak the language and received limited translation assistance throughout his detention and court proceedings.
On account of these violations, the former president of Indonesia, Mr. Susilo Bambang Yudhoyono, commissioned an inquiry in 2010 which found Zulfiqar to be innocent. The report additionally concluded that Zulfiqar had suffered severe human rights abuses. These findings have been publicly confirmed by one of the members of the inquiry team who authored the report, Professor Hafid Abbas.
The cost of treatment in Indonesia, where prisoners are expected to pay themselves, is too high for Zulfiqar to bear. Last year, he was unable to afford a medicine that would cost him $5000, but would significantly help his pain. He was unable to obtain it. His medical bills have cost him over $37,000, part of which has been paid by Pakistan's Ministry of Foreign Affairs. The rest he has had to raise himself by selling his houses in Indonesia and Pakistan
Now he languishes in the jail hospital which is not equipped to deal with his illness.