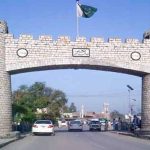 ISLAMABAD: President Mamnoon Hussain Friday said Pakistan's desire for peace in the region should not be construed as its weakness and reminded India to peacefully resolve the long standing issue of Kashmir.
The president was addressing a dignified ceremony of 23 March Day parade. He said Pakistan stood for peace in the region and beyond and gave a message of peace to those who did not want it.
The global scenario had changed manifold and now countries could not be coerced to toe line of one particular country, he added.
The president also cautioned against exploitation, suppression of nations and interference in the internal affairs of the countries. He said Pakistan' foreign policy was centered around endeavours for permanent peace in the world and based upon non-interference in to internal issues of other countries.
he said the nation confronted decades old terrorism that plagued the entire region with resilience and took it up as a challenge.
He said he was pleased to note that the nation stood united against extremism and terrorism and helped in bringing about an economic turnaround and return to peace and tranquility.
He said the successful implementation of the China Pakistan Economic Corridor was a proof of the economic stability.
President Mamnoon Hussain said March 23, was specifically observed to mark the day when the country's forefathers passed a historic resolution at Lahore in 1940 that brought the Muslims of the subcontinent on a united platform and gave a clear direction for the achievement of a great objective.
He said the day also reminded us that Pakistan came into being owing to a long democratic struggle and added that today its progress and stability were also embedded in a democracy.
He said it was therefore vital that democratic norms in the country were encouraged, so as to inculcate the habit of tolerance, harmony and mutual affinity.