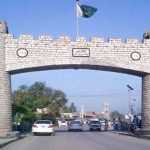 ISLAMABAD:President Dr Arif ur Rehman Alvi Wednesday summoned joint session of both the Houses of Majlis-e-Shoora, (Parliament) hereon (Thursday) at 4 pm.
According to the Article 54 (1) of the Constitution of Islamic Republic of Pakistan, the President may summon either one House or both Houses of the Parliament in joint sitting to meet at such time and place as he thinks fit and may also prorogue the same.According to constitutional provisions, the President has also to address a joint session of Parliament at the beginning of the first session of the NA after general election as well as the first sitting of the NA every parliamentary year.The joint session scheduled on Thursday will be the first formal session of the NA after election and swearing-in of the new Prime Minister, Speaker and the Deputy Speaker.
Meanwhile, the opposition parties including PML-N and PPP have requested the government to postpone the session till funeral of Begum Kulsoom Nawaz. Former speaker Ayaz Sadiq inforemed the government that they could not participate in tomorrow session, therefore, the joint session should be delayed till funeral of Begum Kulsoom Nawaz. The PPP also supported the PML-N stance and said that the session should be delayed till September 18.