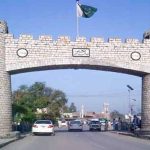 KARACHI: President Arif Alvi has stressed the need for exploiting alternative sources of energy to produce cheap electricty in the country.
Addressing a function in Karachi on Saturday, he pointed out that the nuclear and water are one of the cheapest sources of energy besides there is need to fully explore wind and solar for electricity generation.
The President said that the National Assembly was converted to the solar energy about five years ago and he is now looking forward to solarization of the presidency. President Arif Alvi also welcomed the investment in the alternative sources of energy.