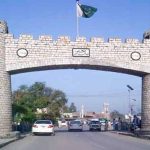 ISLAMABAD: Special Assistant to Prime Minister on Information and Broadcasting Dr Firdous Ashiq Awan has said previous governments are responsible for economic crisis in the country.
In a tweet on Friday, she said that Sharif family committed economic terrorism with the country which resulted into the bleeding of the economy.
Reacting on reports that PML (N) will launch movement against the government after Eidul Fitr, Firdous Ashiq Awan said the party has no justification to go to the masses after devastating the economy.