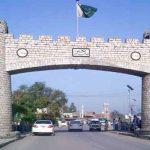 ISLAMABAD: Information Minister Shibli Faraz has said the prices of petroleum products have been reviewed due to surge in international oil prices.
In a tweet on Saturday, he said welfare of the people is the priority of government and efforts will be continued to provide them the relief.
The Minister, however, said the increase made in Pakistan is less than when compared with other regional countries.
Earlier on June 26, government decided to revise the existing prices of petroleum products in view of the rising oil prices trend in the global market.
The price of petrol was increased by Rs25.58 to Rs100.10 per litre, while price of High Speed Diesel (HSD) increased by Rs21.13 to Rs101.46 per litre.
On the other hand, the price of Light Diesel Oil (LDO) increased by Rs17.84 to Rs55.98 per litre and the price of Superior Kerosene Oil (SKO), has been increased by Rs23.50 to Rs59.06 per litre.