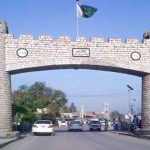 PESHAWAR: Private school in Khyber Pakhtunkhwa have rejected the federal government's decision to close educational institutions in the whole country from November 26 till January 10 due to coronavirus fears, Khyber News reported. In an Interview, a representative of KP Private Schools Network Association Mr. Anas Takreem said that the children's education already suffered a lot due to previous lockdown and now the new closure announcement is further dent the education. He said that during the six-month closure, the school managements were unable to pay rents of school buildings, salaries of staff, taxes, and other expenses. Many private schools were permanently closed during the lockdown, while the schools that survived also faced massive financial crisis. The number of registered private schools has reduced from 8,600 to 4,000 after the lockdown.
Anas Takreem insisted that the private educational institutions were fully implementing standard operating procedures (SOPs) against coronavirus, but the government was adamant on closure of schools. He said 2.4 million children are enrolled in private schools and 124,000 teachers are employed to teach them. He said the government must reconsider its decision to close schools, otherwise all educational institutes across the country will be left with no other option, but to protest.
According to the major decisions of the inter-provincial education ministers on Monday, all educational institutes in Pakistan will remain closed from November 26 till January 1. Federal Education Minister Shafqat Mehmood said while addressing a press conference at the National Operations and Command Center (NCOC) along with SAPM on Health Dr Faisal Sultan on Monday that the meeting analysed the coronavirus situation in all provinces and decided that all students will start studying from home from November 26 and will continue till December 24.