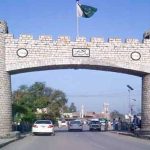 PESHAWAR: Protest rallies and gatherings held in different parts of Khyber Pakhtunkhwa on Tuesday to express solidarity with Kashmiri brethren and condemned Indian government's decision of abolishing the special status of the occupied Jammu and Kashmir in its constitution.
The Khyber Pakhtunkhwa government is also observing Kashmir solidarity day in all educational institutions.
A rally was taken out in Wana, the headquarters of South Waziristan district on Tuesday condemning abolishing the special status of the occupied Kashmir in constitution by India.
Participants of the rally were carrying placards and banners inscribed with slogans condemning the Indian atrocities in the occupied territory.
They demanded the international community to take notice of the Indian illegal action and give the right of self-determination to the Kashmiri people under the United Nations resolutions.
People belonging to all walks of life including tribal elders, ulema and students participated in the rally in a large number.
A similar rally was also taken out in Kurram.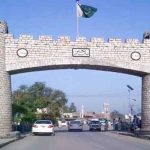 Meanwhile, rallies and gatherings were held across Hazara division in protest against Indian government decision to revoke the constitutional provisions ending the special status given to state of Occupied Kashmir.
In Abbottabad, a rally was held from main bazar to fawara chowk. Hundreds of people were carrying banners and placards inscribed with slogans in support of freedom struggle of Kashmir.
Similarly, in Haripur a rally was held on main GT road organized by different educational institutions and civil society.
In many others parts of Hazara division including Mansehra, Kohistan and Battagram, different rallies and events are being held to record their emotions for Kashmiri brethren.