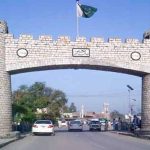 The Pakistan Cricket Board (PCB) announced on Thursday that three more players playing of two different Pakistan Super League (PSL) teams have tested positive for the coronavirus.
The press release said that the three players were not part of the teams that featured in Wednesday's PSL double-header.
Considering that the players were not part of the four teams that played the two games on Wednesday, it is highly likely that the players were from the Islamabad United and Lahore Qalandars squad. However, the PCB has not clarified the matter.
The PSL said that the players were tested for the coronavirus in the afternoon after they had shown symptoms.
The statement added that the league's organising committee will hold a virtual meeting on the new cases with the team owners and management today and an update will be provided after the meeting.