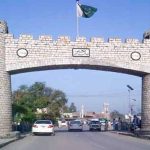 DUBAI: Chairman of Pakistan Super League (PSL), Najam Sethi has announced on Wednesday that final match of the event would be played in provincial capital of Punjab, Lahore.
The announcement was made as Sethi addressed the draft ceremony of the league in Dubai.
Najam Sethi dubbed the move as an attempt to attract international cricket to Lahore and Pakistan. He asserted that the number of international stars participating in the second installment of PSL was bigger than that of last year's.
Sethi was confident that Pakistan Super League would bring out fresh talent.