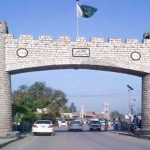 LAHORE: Administrators and organizers of Pakistan Super League (PSL) will hold a meeting today (Monday) in Dubai to decide the venue for PSL 2017 final.
During the session, team owners would be consulted over the issue while foreign players of the franchise would also be taken into confidence.
However, re-drafting of the players would be carried out in case of refusal to play final in Lahore by international players.
Chairman of Pakistan Super League, Najam Sethi had asserted that presidential-level security would be provided to all the participating players.
Earlier, Professional Cricketers Association had warned English cricket players against flying to Lahore to participate in the final match.
According to the association, the players who wish to play the final in Lahore in case their team qualifies, would have to sign a disclaimer.
The development has come in after a terror blast rocked Lahore, capital of Punjab province on Monday claiming 13 lives while leaving dozens of other wounded.