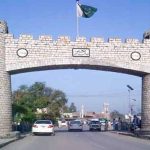 KARACHI: Karachi politics have taken an unexpected turn as rival parties Pak Sarzameen Party (PSP) and Mutahidda Qaumi Movement- Pakistan (MQM-P) will hold a joint press conference today.
According to media reports, none of the either parties have disclosed the agenda of the unusual presser which will be held at 6pm today at Karachi Press Club.
The reports read that MQM-P chief Farooq Sattar is expected to make some 'big announcements' in the press conference.
Sattar has also called a meeting of key party leaders at the party office at 4pm, media reports said and added that he would take his fellows into confidence about 'decisions' he had planned to announce at the press conference.