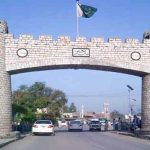 ISLAMABAD: Pakistan Tehreek-i-Insaf (PTI) leader Fawad Chaudhry on Tuesday insisted that Pakistan Muslim League-Nawaz (PML-N) leader Asif Kirmani should have been arrested for telling lie in the court pertaining to Nawaz Sharif's London address.
Fawad said that even a child knows about the address of Nawaz Sharif's London residence.
"Asif Kirmani appeared before the court and told that he did not have the address of Nawaz Sharif's London home. If it would be another country, a sitting senator would not have dared to tell such a blatant lie," he said.
He appealed the court to conduct daily basis hearing of references filed against Sharif family. "This is a day-to-day hearing but delaying it for a week is somewhat strange," said Fawad.
Fawad's statement came after Accountability Court reissued summons to Sharif family and Captain (r) Safdar for September 26 over references filed by National Accountability Bureau (NAB) in London flats and Azizia steel mill cases as they failed to appear today (Tuesday).
While talking to media, Kirmani ascertained that the Sharif family is in London for the treatment of Begum Kulsoom Nawaz. The senator told that he is not sure when the family will return to Pakistan as it wholly depends upon the treatment of Kulsoom Nawaz.