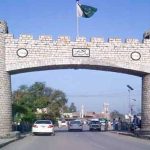 ISLAMABAD: Pakistan Tehreek-e-Insaf (PTI) spokesman Naeem ul Haq called for Sharif brothers to tender an apology to the people of Khyber Pakhtunkhhwa for the brutal use of teargas on the provincial chief minister and blocking his entry to Punjab.
Speaking to the media on Monday, Haq said that days of Sharif brothers are numbered.
"Nobody trusts Nawaz Sharif anymore and that is why the apex court is forming the Panama Commission," he said.
The PTI spokesman said that Nawaz Sharif was an enemy of Pakistan.
He also urged his supporters to gather at Parade Ground by 2pm.
"We demand the government release all detainees of PTI workers at once," he added.