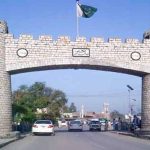 ISLAMABAD: The Pakistan Tehreek-e-Insaf's (PTI) central executive committee (CEC) on Tuesday authorized the party chairman Imran Khan to decide on resignations from assemblies, however, Chief Minister Khyber Pakhtunkhwa, Pervez Khattak opposed the party members' resignations, private news channel reported.
The PTI Central Executive Committee met today in Islamabad to hold consultations over resignations from the National Assembly and provincial assemblies. The CEC decided that Imran's decision on resignations of party members from the assemblies will be final, the news channel reported while quoting sources.
Local media reported, that two factions in the party seemed to have emerged, one in favour of resignations from the assembly, and the other strongly opposed to it.
CM Pervez Khattak was among the group that opposed to resignations from assemblies and dissolving the Khyber Pakhtunkhwa. They reasoned that PTI would not be able to claim its share in the caretaker government if it takes the extreme measure.
During the CEC session, the committee members proposed suggestions for nominations for party tickets for the upcoming elections.
The CEC also approved the process to conclude party membership drive and motions of solidarity with Palestine and Kashmir.