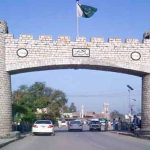 LAHORE: Pakistan Tehreek-e-Insaf (PTI) has decided to make leader of Pakistan Muslim league-Quaid (PML-Q) Chaudhry Pervez Elahi as speaker of Punjab Assembly.
This was decided during a meeting headed by PTI Chairman and Prime Minister in waiting Iman Khan in Banigala on Tuesday.
Elahi had already announced to retain seat of Punjab Assembly and relinquish both seats of National Assembly.
On the other hand, PTI has claimed to have gained support of 180 MPAs-elect to form government in Punjab.
Final decision regarding Punjab government will be taken by PTI Chief Imran Khan.