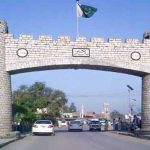 LAHORE: Pakistan Tehreek-e-Insaf (PTI) finalized the venue for its planned Raiwind March on September 30 against the Prime Minister's alleged corruption.
The PTI will march on Raiwind and stage a public meeting at the venue of Ada Plot in Raiwind against the Prime Minister's alleged corruption and government's reluctance to get the Panama Papers' leaks probed.
PTI leader Aleem Khan after visiting Ada plot, the venue of the public meeting, said that Raiwind March was not meant to attack anyone's house, rather the PTI was going to Raiwind to register its protest.
He said that Ada Plot would be the last destination of the hundreds of thousands of marchers and PTI chief Imran Khan will address the marchers there.
He said that the country could not run without honest leadership. He said that they were not provoking anyone and if any untoward incident happened the government would be responsible.
He said that on the issue of country's integrity they would join hands with anyone.