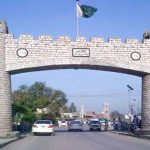 ISLAMABAD: Pakistan Tehreek-e-Insaf (PTI) has secured lead in the National Assembly by securing 119 seats, according to unofficial and incomplete results.
The results obtained by Khyber News show that Pakistan Muslim League-Nawaz (PML-N) has secured second position in the assembly by getting 64 seats.
Pakistan People's Party (PPP) has secured 44 seats while Muttahida Majlis-e-Amal (MMA) Muttahida Qaumi Movement (MQM) bagged eight seats each.
According to the unofficial and incomplete results, 18 candidates have also succeeded on National Assembly seats.
ANP, BNP Mengal, PML-Q and AML have secured one seat each.