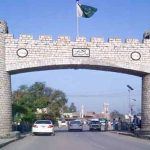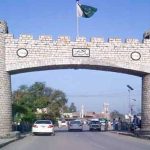 ISLAMABAD: Pakistan Muslim League-N (PML-N) leaders have said that the allegations of Pakistan Tehreek-e-Insaf (PTI) Chief Imran Khan leveled against Prime Minister Nawaz Sharif and his family regarding Panama Papers were baseless.
Addressing a news conference in Islamabad on Tuesday, PML-N leader Daniyal Aziz said that the name of Nawaz Sharif was not mentioned in Panama Papers but Imran Khan and his team was engaged in character assassination of Prime Minister and his family.
He said that on one hand, Imran Khan claims his party was trying to eliminate corruption from the country but the PTI led government has blocked the way of accountability in Khyber Pakhtunkhwa.
On his part, Tariq Fazal Chaudhary said that opponents were trying to mislead the nation regarding Hudaibiya Paper case adding that the case was decided in the favour of Prime Minister during the tenure of General Pervaiz Musharraf.
Commenting on the issue of Chairman National Accountability Bureau (NAB), he said that appointment of chairman was made with consultation of opposition including PTI.