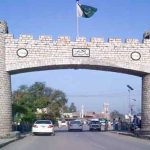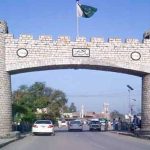 PESHAWAR: The sitting PTI woman MNA, Musarrat Ahmed Zeb has approached the NAB KP regarding embezzlement of funds in a project worth Rs 2.5 billion by officials of University of Swat (UoS).
A spokesman for the NAB said that a meeting of the board of NAB Khyber Pakhtunkhwa was held here Friday under the chairmanship of Brig (R) Farooq Naser Awan Director General NAB (KP) that processed several complaints it received.
The board authorized inquiries in complaints and upgraded cases to investigations regarding corruption and corrupt practices, he added.
It is pertinent to mention here that complaint of the PTI Woman MNA was brought to the notice of NAB authorities against University of Swat,
in which it is alleged that the officials of university ignored the recommendations of the report of Special Evaluation Committee for identification of suitable land for establishment of the University and concealed the report in minutes of the meeting from the syndicate and the Senate of university for its approval causing a loss of approximately Rs 2.5 billion to government exchequer.
As a result funds to the tune of Rs 127.485 million allocated by Federal Government for construction of University building have also lapsed.
NAB also started probe into corruption C&W Department Peshawar and Mechatec Pvt Ltd regarding corruption and corrupt practices in
installation of sub-standard ACs.
Further, it is alleged that Mechatec, Pvt Ltd has provided sub-standard AC units at exorbitant rates to Cardiology Unit of Lady Reading Hospital LRH, Peshawar. NAB KP is actively pursuing the probe into corruption allegations. Alarming facts are surfacing, the spokesman concluded.