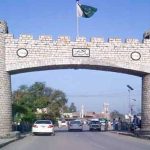 ISLAMABAD: Pakistan Tehreek-e-Insaf (PTI) Secretary General Asad Umar on Tuesday said that party has decided to go to the Islamabad High Court (IHC) so that all resignations, submitted by the PTI MNAs, were processed simultaneously.
He said that the government was accepting the resignations of its choice. "Now, there is a clear evidence of conspiracy in it. The time has come for us to move towards a new election," he stressed.
"We are seeing many realities. The cipher is also a reality," he added.
"Former prime minister Imran Khan visited China and Russia, and they assured Pakistan of their support," Asad Umar stated.
"Pakistan's major industries were growing at more than 10 per cent," he maintained.
"Record production was taking place in Pakistan. There were record exports too. Either way, Pakistan stood at better position," he added.