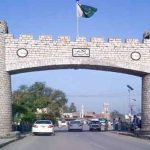 ISLAMABAD: The Pakistan Tehreek-e-Insaf (PTI) on Monday filed a petition in the Islamabad High Court seeking Pakistan Peoples Party (PPP) Asif Ali Zardari's disqualification.
The PTI had previously filed similar petitions against the former president in the Supreme Court and Election Commission of Pakistan (ECP) but they both had been returned. PTI's Usman Dar had moved the SC for Zardari's disqualification, however, the registrar had raised reservations and directed him to approach the relevant forum.
Following SC's reservations, the PTI moved the IHC seeking disqualification of the former president.
Zardari, ECP and National Assembly secretary have been made respondents in the petition filed by PTI leaders Usman Dar and Khurram Sher Zaman.
The petition states that Zardari is not Sadiq or Ameen as he did not disclose his assets.
Zardari was elected MNA from NA-213 seat during the July 25 general election and is not qualified to be a member of the National Assembly, the petition added.
The petition requested that Zardari be disqualified under Article 62(1)(f).
The PTI has alleged that owns an apartment in the United States which he did not mention in his nomination papers.