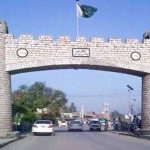 LAHORE: Pakistan Tehreek-e-Insaf (PTI) has on Tuesday moved a resolution against Pakistan Cricket Board (PCB) executive committee chairman Najam Sethi for questioning Federal Investigation Agency's (FIA) investigation against Pakistan Super League (PSL) corruption scandal.
The resolution has been submitted by PTI Member Provincial Assembly (MPA) Muhammad Shoaib Siddiqui which states that Najam Sethi's statement in which he has said that FIA should not interrogate the players who are allegedly involved in spot-fixing has raised many doubts.
The resolution says it is PCB's weakness that a person who was involved in political 'punctures' is now controlling the cricket board.
It has been said that putting the names of suspected cricketer on exit control list (ECL) will help in investigation of fixing scandal.
Furthermore, it is also indicated in the resolution that Najam Sethi might have given the statement to keep FIA out of this matter in order to save himself.
It is pertinent here to mention that five national players are provisionally suspended by PCB over alleged spot-fixing in PSL 2 including Sharjeel Khan, Khalid Latif, Shahzaib Hasan, Mohammad Irfan and Nasir Jamshed.