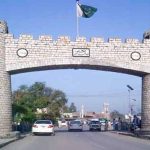 ISLAMABAD: Pakistan Tehreek-e-Insaf (PTI) numbers in National Assembly has crossed 180 after the Balochistan National Party (Mengal) announced its support, party spokesman said on Thursday.
Fawad Chaudhry took to Twitter to announce that the PTI needed support of 172 lawmakers in the house of 342.
PTI is all set to elect its prime minister within the next few days after emerging victorious in the elections on July 28.
Although it fell short of the required numbers to elect leader of the house, the party managed to rope in independently elected MNAs into its fold.
The PTI is also being supported by the Muttahida Qaumi Movement (MQM) and the Pakistan Muslim League-Q.