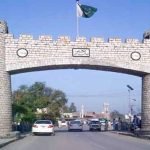 LAHORE: Federal Minister of Information Senator Pervez Rashid on Saturday said that Lahore has faced a loss of 4 billion due to PTI rally.
During a press conference Federal Minister said that Pindi Metro Bus Service suffered a loss of 10 million whereas Lahore Metro Bus Service suffered half million due to ongoing PTI rally.
The minister said that government has bought the equipment of 50 million for the safety whereas loss of precious lives have also caused by the rally. Pervez Rashid said that Pakistan has faced severe losses due to stubbornness of people who were doing rallies.
Pervez Rashid criticised Imran Khan saying that he was saying the same words which he has spoken three years ago, not known what kind of accountability he wanted. He said that if Imran Khan was serious about the accountability then he should take part in making the laws. Imran Khan was not doing the work for which he was elected, he added.
The minister further said that Imran Khan was taking revenge from people of Pakistan as his party was not winning any election.
Moreover, the minister said that Election Commission of Pakistan (ECP) has not taken any action against Imran Khan on his election campaign violations.