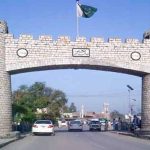 ISLAMABAD: A rumpus erupted in National Assembly after opposition and federal ministers exchanged harsh words during the session.
According to details, harsh words were exchanged between Pakistan Muslim League-Nawaz (PML-N) leader Shahid Khaqan Abbasi and Pakistan Tehreek-e-Insaf (PTI) lawmaker Shireen Mazari.
Meanwhile, Minister of State for Parliamentary Affairs Ali Muhammad Khan presented "The Elections (Amendment) Ordinance 2019" during the session.
The National Assembly also adopted a motion for the establishment of Standing Committees of the House. The motion authorized the speaker to include any member and make changes in the composition of these committees.
The house also passed Islamabad High Court (Amendment) Bill, 2019.
It was moved by Parliamentary Secretary on Law and Justice Maleeka Ali Bukhari said it is aimed at increasing the strength of judges in the high court.
She said there was requirement of judges in the high court and we have fulfilled the obligation in order to ensure early disposal of cases.