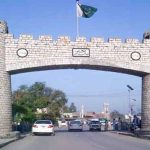 ISLAMABAD: Ex-prime minister Nawaz Sharif, disappointed with defeat in Senate elections, continued his tirade against Pakistan Tehreek-e-Insaf (PTI) and Pakistan People's Party (PPP).
Talking to journalists on Friday, Nawaz Sharif alleged that the two parties wanted to come into power through backdoor adding that they were deceiving the nation.
The former PM said that amendments in the judicial system were need of the house announcing that the judicial amendments would be part of his mandate in the next general elections.
Displeased with the election of new Senate Chairman, Nawaz Sharif asked as to who was Sadiq Sanjrani because no one knew him.