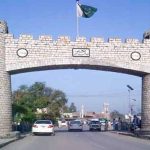 ISLAMABAD: PTI leader Babar Awan says his party is ready for recounting of any constituency as demanded by the opposition.
Talking to media in Islamabad this afternoon, he said PTI led government will empower the accountability institutions.
Babar Awan said non-development expenditures in the public sector will be cut down and relief will be provided to masses. He said meritocracy will be promoted and all jobs will be given on merit.