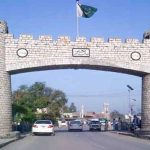 KARACHI: Pakistan Tehreek-e-Insaf (PTI) chairman Imran Khan has said that if opposition establishes the grand alliance on issue of Panama Leaks, PTI is ready to join it.
Talking to private news channel, Imran Khan said that if opposition parties form any alliance on the issue, PTI is ready for it, but not for (coming general) elections.
Khan further said all opposition parties are already on same page regarding Panama issue in National Assembly. "Panama issue is still alive just because of PTI otherwise it would have been dead long ago," Khan pointed out. "We will carry it with same fervor because Sharif family is deeply trapped in this case."
While answering the question about him going to National Assembly, Imran stated the day Nawaz Sharif will come to the Assembly, he will be there.
On Asif Ali Zardari's decision to contest in by-elections, Khan commented ""I want to see if the PPP will really do opposition against the PML-N. Between 2008 and 2013, both parties ruled the country together and there was no opposition in the country."
Imran Khan reaches Karachi on three-day visit today. He will laid the foundation of Shaukat Khanum Hospital in DHA, Karachi. Furthermore he will take important decision regarding the local memberships of the party.