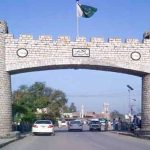 ISLAMABAD: After Pakistan Tehreek-e-Insaf (PTI)'s women wing warnings to PTI lawmaker Ayesha Gulalai either to seek pardon or face Jirga (a tribal council to settle disputes), PTI has served a legal notice to Gulalai for levelling scathing allegations against party chairman Imran Khan.
Gulalai has been asked to submit her response within 10 days of its receipt in the form of an unconditional apology by holding a press conference, otherwise she has to pay the compensation amount of Rs30 million on account of defaming Imran and endangering the party's politics.
The notice has been served by the PTI's media coordinator after party's spokesperson Fawad Chaudhry's press conference in which he apprised the media that a legal notice would be sent to Gulalai.
Separately, the PTI has also served a Show Cause notice and Suspension of party member to Gulalai for violating party discipline while calling upon her to submit resignation from women seat under Article 63-A of the constitution of Islamic Republic of Pakistan.