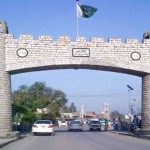 PESHAWAR: Pakistan Tehreek-e-Insaf (PTI) on Sunday has shortlisted three names for Khyber Pakhtunkhwa chief minister post.
Party sources informed that Atif Khan, Mohammad Ishtiaq Urmar and Shaukat Yousafzai have been nominated from the party, however, final decision will be taken after discussion during meeting at Bani Gala.
It is to be mentioned here that in Khyber Pakhtunkhwa Assembly, the ECP received results of 96 out of total 97 seats out of which PTI took 66 seats while MMA, ANP, PML-N, and PPP won on 10, 06, 05, and 04 seats respectively.
On the other hand, PTI leaders Aleem Khan, Yasmin Rashid, Shah Mehmood Qureshi, Mian Mehmood ur Rashid, Mian Aslam Iqbal and Fawad Chaudhry appeared to be strong candidates for chief minister of Punjab position.
Earlier, PTI leader Naeem-ul-Haque said that all political parties should respond positively to the offer of party chairman Imran Khan to work together for betterment and prosperity of Pakistan.
He hoped that President Mamnoon Hussain will soon summon the National Assembly session to complete the procedure of election for the slot of Prime Minister.
Haque went on to say that we are in touch with independent candidates but there has been no contact with Pakistan Peoples' Party Parliamentarians (PPPP).