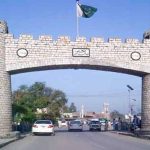 ISLAMABAD: The Pakistan Tehreek-e-Insaf submitted on Monday documents to the Election Commission of Pakistan in relation to the foreign funding case.
The case was being heard by the ECP bench under Chief Election Commissioner.
The documents were submitted by PTI counsel Saqlain Haider. Following the submission, Haider asked the ECP to give a receipt to the party as confirmation of submission of documents.
The Chief Election Commissioner flatly refused to provide a receipt, saying that the PTI was bound to submit documents.
Meanwhile, PTI lawyer Faisal Chaudhry apologised to the Chief Election Commissioner.
He requested the ECP to keep the documents to itself and not share it with anyone.
The ECP had given the PTI until September 18 to submit details of its funding, warning the party that it would take as fact the petitions submitted against it in case the PTI fails to submit funding details.
On Spet 11, the ECP had reserved its decision in the foreign funding case against the PTI. Hearing PTI founding member Akbar Babar's petition on September 7, the ECP had given PTI the 'last chance' to submit its funding details.
In 2014, Babar filed a petition in the ECP seeking the disqualification of PTI Chairman Imran Khan for allegedly obtaining funding from illegal sources and discrepancies in the party's accounts.
He also claimed that funds worth $3 million were collected by the PTI chief, transferred from illegal channels from the Middle East to bank accounts of PTI members.