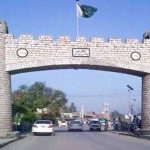 LAHORE: Pakistan Tehreek-e-Insaf (PTI) has on Monday submitted a resolution in the Punjab Assembly seeking Finance Minister Ishaq Dar's resignation.
The resolution was tabled by PTI Member Provincial Assembly Dr Murad Raas in which it was stated that the assembly demands Ishaq Dar to immediately step down from his office.
It was stressed that the minister has been indicted by the accountability court and it is not right for him to keep on holding the post. The resolution also highlighted that an important ministry is vacant at the moment owing to Dar's illness as he is in London for heart treatment.
It was further added that the economic condition of the country is very poor at the moment and it cannot afford to have a minister who is physically not fit to hold the office. The resolution demanded that an eligible person should be appointed as the federal minister without any delay.