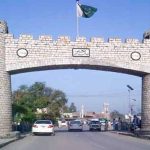 ISLAMABAD: Pakistan Tehrik-e-Insaf (PTI) has decided to change the governors in three provinces – Sindh, Punjab and Khyber Pakhtunkhwa.
This was decided at a recent party meeting chaired by Imran Khan. A decision has yet to be made about Balochistan's governor.
The current governors are Malik Rafique Rajwana of Punjab, Iqbal Zafar Jhagra of KP and Mohammad Zubair of Sindh.
According to unofficial results, the PTI has won 110 seats in the National Assembly, while the PML-N has secured 63 and PPP 42.