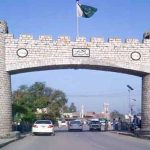 ISLAMABAD: A larger bench of the Supreme Court has resumed hearing a slew of petitions seeking a probe into Panama Leaks here on Wednesday.
Pakistan Tehreek-e-Insaf is expected to conclude its arguments regarding the ownership of London flats and offshore companies.
A five-member larger bench headed by Justice Asif Saeed Khosa is hearing the landmark case with other members Justice Ejaz Afzal Khan, Justice Gulzar Ahmed, Justice Sheikh Azmat Saeed and Justice Ejazul Hasan
During the last hearing, the apex court categorically remarked that it would not set a precedent of disqualifying the premier merely on the basis of hypothetical assumptions.
Justice Asif Saeed Khosa stated that he should have avoided his observation pertaining to article 62, 63 of the constitution yesterday. The observation was later retracted.
"We have to lay down the parameters. If the situation continues then no would be able to escape from Articles 62 & 63," he said yesterday, remarking that only Sirajul Haq would survive then.
PTI's counsel Naeem Bukhari kicked off his arguments by stating that Ishaq Dar's confessional statement was available in court's record. He said that a report regarding the alleged money laundering by Sharif family was written in September 1998 by former FIA director Rehman Malik which was forwarded to the then president Rafiq Tarrar, Chief Justice and Chairman NAB.
To this, Justice Azmat Saeed observed whether court's mandate of decision should be delegated to Rehman Malik.
"Convince the bench instead of addressing the nation," Justice Azmat Saeed told Naeem Bukhari and inquired when Naeem Bukhari was presenting his friend Rehman Malik for interrogation before the court.
Justice Aijaz Afzal remarked that the Panama case was limited to ownership of London flats and so PTI should not stretch it. He inquired about the importance of Ishaq Dar's statement and asked whether Ishaq Dar was co-accused.
"The most important is to maintain the sanctity and dignity of apex court," remarked Justice Aijaz Afzal adding that PTI should move to NAB as the apex court was not a trial court. He asked PTI's counsel to convince the bench that NAB should have filed an appeal regarding the Hudaibia paper mills case. He went on to say that no decision could be taken merely on the basis of police diary. Justice Aijaz remarked that the larger bench would analyse the case in the purview of article 184/3 of the constitution that defines the jurisdiction of Supreme Court.
He asked Naeem about the exact date of the report formulated by Rehman Malik to which Naeem replied that he was unaware whether the report was made before or after the retirement of Malik.
Justice Asif Khosa while throwing his weight behind Justice Aijaz also said that the apex court was not a criminal court. He said that Naeem Bukhari's research was very good but its value was questionable. He added that PTI was expecting the apex court to first investigate and then give verdict as trial court. He maintained that Rehman Malik should have taken notice of the allegations of money laundering against Sharif family when he became interior minister but Naeem mentioned that PML-N was part of coalition government set up in 2008 between PPP and its allies.
Justice Asif Khosa went on to ask whether the investigations regarding the alleged money laundering reached a logical conclusion.
Naeem Bukhari clarified his position by stating that the London flats had always belonged to the Sharif family. He quipped that he was acting as a "stepney" counsel for PTI as the original lawyer was Hamid Khan.
Naeem continued his arguments and claimed that 12 companies of Hassan Nawaz had a total net worth of 2 million pounds by 2005. He expressed that this evidence contradicted the statements of Nawaz Sharif as the premier had stated that his sons had started a business after selling Jeddah Steel Mills.
He quoted a statement of premier Nawaz Sharif that all records related to the deal of Jeddah Steel Mills was available and alleged that Nawaz Sharif did not mention Qatari investment in his statements.
"If statements of Nawaz Sharif are believed to be true then the stance of Hussain Nawaz comes out to be false," said Naeem Bukhari.
To this, Justice Asif Khosa remarked that according to Hussain Nawaz, Qatari investment was his only source of income. He added that the investments in Qatar, Dubai and Jeddah looked as if they were family investments. He inquired as to how PTI's counsel would link family investments to premier Nawaz Sharif.
"Prime Minister can be seen in the pictures he showed on the floor of the house," said Justice Khosa.
Justice Khosa pressed further and asked PTI's counsel to reveal Nawaz Sharif's actual share in the family business.
Naeem Bukhari replied that the premier had not mentioned the 12 million AED's in his second speech.
Justice Azmat inquired whether any court, in any part of the world gave any verdict regarding the Panama papers, to which Naeem quipped that this bench would set a precedent in this case.
Naeem reaffirmed that the trust deed was made for defense by the Sharif family after the case was taken up by the court and its sole purpose was to disassociate Nawaz Sharif and Maryam Nawaz from the property.
"Trust deed was kept under the wraps and if the Qatari letter is expelled from the proceedings, then there was no importance of the trust deed as well," said Naeem Bukhari.
At this point, justice Aijaz Afzal remarked that Mian Shareef was overseeing the business affairs of Sharif family and how can scions of Mian Shareef reveal money trail of a business run by their father.
'Even if something wrong was done, how can scions of Mian Shareef be questioned over it?' said justice Aijaz Afzal.