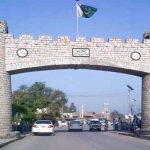 ISLAMABAD: Pakistan Tehreek-e-Insaf (PTI) leader and MNA Arif Alvi said his party will demand the disqualification of PML-N leader Javed Latif who resorted to extreme tirade against Murad Saeed involving slanders on his family.
The action is imperative if the esteem of the National Assembly is to be kept intact, he said condemning the statement by Javed Latif asserting the PML-N leader resorted to character assassination of the PTI leader.
Women are harassed with below-the-belt remarks in the National Assembly, he claimed.
Meantime, PTI MNA Ayesha Gulalai said the yesterday's incident was a flagrant insult to all women of Pakistan.