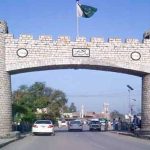 ISLAMABAD: Pakistan Tehrik-e-Insaf (PTI) Chairman Imran Khan claimed on Tuesday that PTI will emerge victorious after the next General Elections and will rule all provinces of Pakistan and it is PTI's mission to fix the country since most political leaderships prioritize themselves over the country.
Speaking in a ceremony in the capital city, Imran Khan stated with confidence that they will not need to inform the next government body about the billion tree tsunami since their own party will emerge victorious.
In his address, he asserted that pollution is causing disease epidemic across the country, reduces 11 years of life expectancy and is particulary dangerous for children while no one is givinig any serious thought to it.
"Pollution is best countered by planting trees and this initiative was taken by the PTI with billion tree tsunami," he added while saying that PTI was ridiculed when this initiative was taken but PTI has delivered successfully and made billion tree tsunami an example for the whole country.