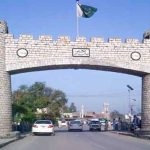 ISLAMABAD: With general elections around the corner, Pakistan Tehreek-e-Insaf (PTI) is all set to hold public gatherings in Mardan, Swabi and Wah Cantt.
According to media reports, PTI Chairman Imran Khan and local leaders of the party will address the gatherings.
Media department of PTI has issued a schedule of the gatherings and said that all the preparations have been completed.
As per the schedule, PTI will hold public rally in Gohati Cricket Ground in Swabi at 4:50 pm while the Mardan gathering will be held in Railway Ground at 6 pm.
Afterwards, Imran Khan will reach Wah Cantt and address the rally at 8 pm.