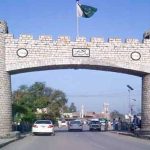 ISLAMABAD: PTI Spokesperson Fawad Chaudhry has welcomed the Accountability Court's decision in Avenfield case against former Prime Minister Nawaz Sharif and his family members.
In an interview, he said the decision indicates that accountability against powerful people has begun. He lauded the role of investigation agencies in taking this case to its logical conclusion.
Fawad Chaudhry hoped that PML-N will also accept this decision and move forward like a political party.