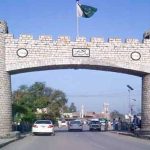 LAHORE: Pakistan Tehreek-e-Insaf (PTI) has won the by-election in Punjab Assembly constituency PP-168 Lahore by 687 votes.
According to unofficial results, PTI's Malik Asad Ali Khokhar secured 17579 votes, while, his rival candidate of Pakistan Muslim League-Nawaz (PML-N) Rana Khalid Mehmood secured 16,892 votes.
Meanwhile, PTI supporters held a fireworks display outside the office of Asad Khokhar celebrating his victory in the by-election.
The seat was vacated by Pakistan Muslim League-Nawaz (PML-N) leader Khawaja Saad Rafique, after he was elected as a member of the National Assembly.
According to the Election Commission of Pakistan, there were 126,912 registered voters in the constituency with 83 polling stations set up for voters.