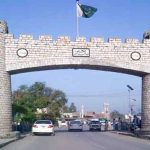 ISLAMABAD: Pakistan Tehreek-e-Insaf (PTI)'s candidate Arif Alvi was elected as 13th president of Pakistan on Tuesday.
The polling for presidential election was started at 10AM, which continued till 4 PM in all provincial assemblies and parliament house Islamabad.
According to unofficial results, the PTI candidate received 212 votes, Maulana Fazlur Rehman got 131 and Aitzaz Ahsan received 81 votes in National assembly and Senate.
The PTI candidate received 45 out of total 60 votes in Balochistan, while Maulana Fazlur Rehman got 15 votes. The PPP's candidate Aitzaz Ahsan failed to receive any vote from Balochistan.
Similarly, Aitzaz Ahsan got 100 votes while, Arif Alvi received 56 votes and Maulana Fazlur Rehman got only one vote. TLP members did not cast their vote in presidential election.
In Khyber Pakhtunkhwa Assembly, the PTI's candidate got 78 votes, Maulana Fazlur Rehman received 26 while, PPP's candidate got 5 votes.
In Punjab Arif Alvi got 186 while Maulana Fazlur Rehman received 141 votes. The PPP's canidate got only 6 votes.
Meanwhile, talking to media after election, Arif Alvi thanked the PTI chief Prime minister Imran Khan for nominating him as candidate for presidential election. He also thanked the PTI and its allied parties MPs who voted for him. He said that he would be not only president of PTI, but all political parties and the whole nation.