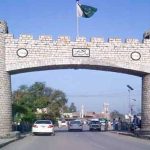 ISLAMABAD:Three former members of PTI's National Assembly from Islamabad, including Asad Umar have challenged the acceptance of their resignation in Islamabad High Court.
PTI leaders Asad Umar, Raja Khurram and Ali Nawaz Awan have submitted petitions in the high court through Barrister Ali Zafar and Barrister Gohar Ali.
The petitioners stated that the Election Commission had accepted the resignations of some of the PTI members on 17 January 2023 by issuing notification for de-seating him. They said that 123 members of the PTI had resigned en-mass, but the speaker accept resignations in phases.
It was requested that the de-notification of the ECP should be declared null and void. They requested the court stay the execution of the resignations till the final decision. It was also requested to suspend the notification of the Election Commission and the Speaker of the National Assembly.
The Federal Government, Speaker National Assembly, Secretary National Assembly and Election Commission were made parties in the petition.