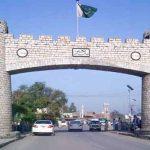 LAHORE: At least two audios of the PTI leader Yasmin Rashid have been allegedly leaked on social media. In one audio, she is urging the President Arif Alvi to talk to Imran Khan for surrendering to police while in another audio she asking former interior minister Ijaz Shah to send his people to Zaman Park, otherwise the MNAs and MNAs would not get party tickets.
In the audio that appeared on social media, Yasmin Rashid is saying to President Arif Alvi that the situation here is very bad. "Our workers are throwing petrol bombs and setting fires. Please convince Khan Sahib otherwise people and policemen will be killed."
President Arif Alvi allegedly replied to Yasmin Rashid that I do something. I had spoken to Asad Umar. Yasmin Rashid said that if all this happens, the election will be postponed, which was our goal."
Arif Alvi allegedly told Yasmin Rashid that I will talk to Asad Umar again, to which Yasmin Rashid said that you should also talk to Shah Mehmood Qureshi.
Earlier, in another alleged audio of Yasmin Rashid and Ejaz Shah, which appeared on social media, both of them are discussing the possible arrest of Imran Khan.
Yasmin Rashid is allegedly telling Ejaz Shah that Imran Khan has said that all members of the provincial and national assembly should arrive with their people at Zaman Park. She said that Imran Khan has told her that he would not give tickets to those who do not reach Zaman Park.