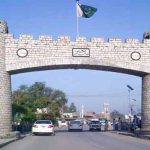 PESHAWAR: Awami National Party (ANP)'s candidate for PK-70 Khushdil Khan was declared as successful after recounting of votes.
According to reports, the PTI's Shah Farman had won the election by 47 votes during July 25 general elections. However, after recounting of votes, the ANP's candidate Khushdil Khan was declared successful.
The ANP's candidate had requested the recounting in his constituency.