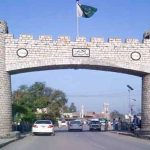 PESHAWAR: A Jirga comprising FATA Parliamentarians and tribal elders on Wednesday held first round of formal talks with the Pakhtoon Tahaffuz Movement (PTM) to address the reservations of the movement.
The Jirga was held at the residence of MNA Shah Jee Gul Afridi in Shahkas, Khyber Agency. The PTM chief Manzoor Pashteen, Mohsin Dawar and others attended the jirga.
Speaking on the occasion, Manzoor Pashteen said that the language being used in the movement is little harsh because tribal people have suffered so many miseries.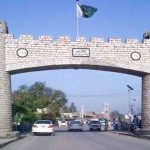 MPA Shah Farman said that the Jirga reviewed several aspects of the PTM demands adding that during the next session, the jirga would review their demands and ways to resolved the problems. He said that the jirga was significant as it proved that all the participants are patriotic Pakistanis and want to resolve issues through negotiations.
Shah Jee Gul Afridi said that the PTM has agreed to continue talks with the Qaumi Jirga. He said the Jirga should have representation from all the tribal agencies. He said the government has assured to accept all the demands of the PTM which are according to the Constitution. He said all the demands of the PTM are genuine.
Corps Commander Peshawar Lt General Nazir Ahmed Butt had indicated about the talks with the PTM while talking to a group of journalists in Peshawar on Tuesday.
General Nazir Ahmed had said that some of the demands of PTM are genuine and they are ready to address those demands within the purview of the constitution. He said that protest is constitutional right of every citizen but propaganda against the state's institutions is not tolerable.
Speaking about Manzoor Pashteen, he added that he received education from an Army school in Waziristan, however, he has been brainwashed. "We are ready to address PTM's grievances and even ready to talk to Pashteen, however, he has no right to decide on his own," General Nazir had stated said.
While referring to the claim of PTM about thousands of missing persons, he said that the movement had identified and collected names of 300 persons.
Appreciating the sacrifices of security forces, he said that with the sacrifice of thousands of Army personnel, peace has been restored in tribal areas. He also said that the work is underway to remove the landmines and improvised explosives devices (IEDs) and around 64% of tribal areas have been cleared from landmines.