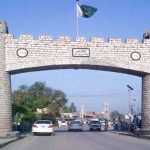 LAHORE: Punjab Assembly (PA) is all set to go in secret balloting for selection of new chief minister today.
As per details garnered, Pakistan Tehreek-e-Insaf's (PTI) Usman Buzdar will lock horns with Pakistan Muslim League Nawaz's (PML-N) Shehbaz Sharif for CM's slot, the second powerful office in Pakistan.
Pakistan Peoples Party (PPP) has decided to abstain from voting yet again.
In the House of 358, an aspirant requires 178 votes to become chief minister and House's leader. PTI enjoys support of 186 MPAs [members of provincial assembly] whereas PML-N enjoys support of 162. Three independent lawmakers and one MPA of Rah-e-Haq party will also cast their vote.
Usman Buzdar garnered 26,897 votes from PP-286 Taunsa Sharif and defeated independent candidate Khawaja Muhammad Nizamul Mehmood.
Buzdar remained a member of Pakistan Muslim League-Quaid (PML-Q) from 2002-2008 and later switched to Pakistan Muslim League-Nawaz (PML-N). In 2013, he contested the election from PML-N ticket but lost to Pakistan Peoples Party's (PPP) candidate.
In Musharraf era, he remained district Nazim of Taunsa. His father Fatah Muhammad Buzdar is the chief of Buzdar tribe and was elected thrice as Member of National Assembly (MNA).
Hamza Shehbaz—son of PML-N's president Shehbaz Sharif—had secured PA's seat from constituency PP-146.