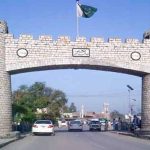 LAHORE: Pakistan Tehreek-e-Insaf (PTI) lawmaker of Punjab Assembly on Saturday accused the Punjab government of rigging the Senate Elections 2018 which are underway across the country.
PTI MPA Shoaib Siddiqui alleged that members of the ruling party led by Punjab Law Minister Rana Sanaullah stormed the polling booth in Punjab Assembly.
He claimed that the members were sneaking out ballot papers after casting empty votes in the ballot boxes.
The MPA demanded that election result should be declared null and void if empty slips were recovered from ballot boxes.
Siddiqui said he also registered protest with the presiding officer.