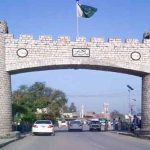 ISLAMABAD: The residence in Lahore owned by former finance minister Ishaq Dar and the money deposited in his bank accounts have been given under the custody of Punjab government, the report of the National Accountability Bureau (NAB) read.
An accountability court took up the case of disproportionate assets to the known sources of income against Ishaq Dar, where NAB prosecutor Imran Shafique submitted a report on the status of auctioning Dar's assets on the directives of the court.
The report apprised accountability Judge Muhammed Bashir that Punjab government has been provided the details related to the current balance in bank accounts of PML-N leader. Further, his residence in Gulberg 3, Lahore has been handed over to the provincial government.
According to the anti-graft watchdog, the sum of total wealth, deposited in his companies' accounts and those of his personal accounts, stands above Rs 5,83,00,000.
Investigation officer Nadir Abbas told the court that a report is awaited from Securities and Exchange Commission of Pakistan (SECP) on the auction of shares owned by Dar and his wife.
An implementation report pertaining to the bidding of three plots of Dar and his family was also presented before the accountability court.
On October 2, the accountability court allowed the National Accountability Bureau to sell off the assets of former finance minister Ishaq Dar.
Accountability Judge Muhammad Bashir announced this verdict on a plea of the Bureau seeking court permission to auction off the seized assets of the PML-N leader who has been declared proclaimed offender in the assets case.
The judge held that the provincial government has authority to either auction the assets or keep them with itself.