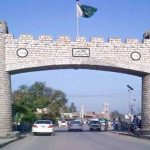 LAHORE: Pakistan Awami Tehreek (PAT) chief Dr Tahir-ul-Qadri on Thursday announced to launch countrywide anti-government campaign from January 17, after all parties conference (APC) seven-day deadline ended on January 7 for the resignation of Punjab Chief Minister Shahbaz Sharif and Law Minister Rana Sanaullah over their alleged involvement in the Model Town carnage.
While talking to media, Qadri also demanded the suspension of Punjab law minister and inspector general of police (IGP) over the recent rape and murder of a seven-year-old girl in Kasur. "If you eliminate the crime and punish the criminals, then make Punjab Chief Minister Shehbaz Sharif, Home Minister Rana Muhammad Afzal, Law Minister Rana Sanaullah, and the IGP Captain (retired) Arif Nawaz Khan accountable," Qadri demanded at a press conference.
"The IGP, law minister, and home secretary should be suspended with immediate effect," he said, adding that the chief minister should also be summoned and suspended.
"We know that a powerful individual…powerful groups are behind each such incident. It is a network of criminals," the PAT chief said.
He maintained that making low-ranking police officers OSD (officer on special duty) will make no difference.
"Make Shehbaz and Sanaullah OSD, catch their MNAs and MPAs and then you'll find out the criminal network operating under them," said Qadri.